The de-globalization of retail banking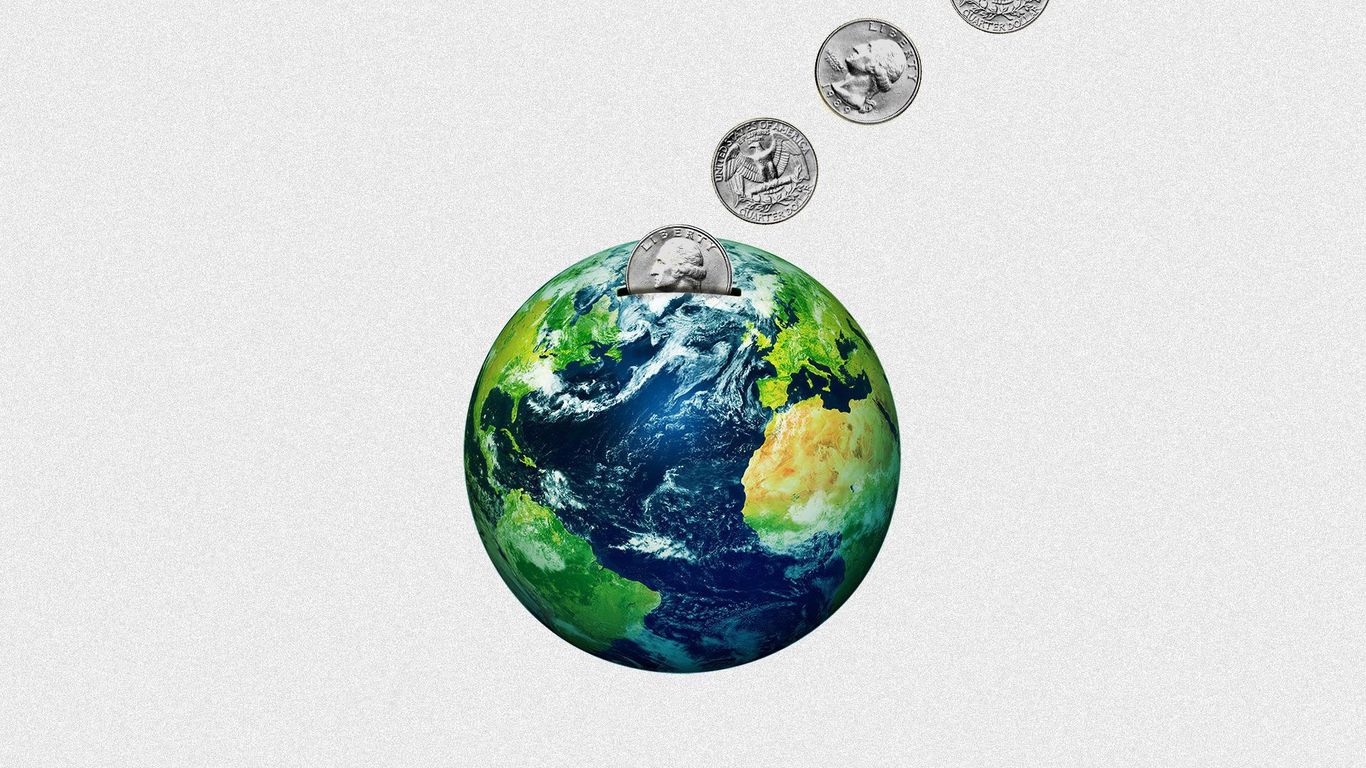 Big banks are retreating from the heights of their global ambitions for retail banking.
Why is this important: The dogma of globalization says that the bigger it is the better it is and that more markets offer more opportunities to make money. But more and more, the international mega-bank model is getting clunky, more expensive and less popular.
Technological disruption pushes competition – and costs – to new levels, especially in payments and loans.
Digital competitors like Dave, Monzo, and Venmo litter the web and don't have expensive branches.
Investors are paying attention. The Dave banking app, launched in 2017, announced on Monday that it would merge into a SPAC at an expected net worth of $ 4 billion.
Meanwhile, traditional banks unwind retail banking purchases made in the pre-cloud era.
HSBC is the latest, selling its unprofitable US businesses to Citizens Bank and Cathay Bank.
BBVA also recently sold its underperforming US retail business to PNC. And Citi announced in April that it was selling its retail business in Asia.
What they say : "What we are seeing today would have come as a surprise 10-15 years ago," said Greg McBride, chief financial analyst at Bankrate.
"There are limited synergies in running a global consumer business. It's all about the local scale, "says Jan Bellens, EY's global banking industry leader.
This is because many products do not cross national borders. Mortgages, for example.
The plot: International banks are increasingly looking for cost savings, such as getting rid of underperforming assets, and using them to invest in digital banking platforms, says Peter Winter, analyst at Wedbush.
To adapt, traditional banks have also joined forces with fintechs.
Concrete example : Signature Bank and Customers Bank have both made deals for their customers to use the TassatPay blockchain-based real-time B2B payment platform.
What to watch: The re-globalization of banking – driven by cloud-based fintechs offloaded with old technology or physical infrastructure. They will be in the best position for expansion, says Bellens.
The bottom line: Consolidation of traditional retail banking is expected to continue.
A former Santander executive told the FT in December that the Spanish bank had been "foiled" by the sale of US assets from BBVA, and that Santander "should have fielded such a favorable exit itself."